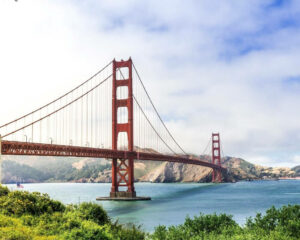 California is a state unlike any other in the world. With its diverse geography, vibrant culture, and exceptional quality of life, it's no wonder why so many people choose to call California home. Here are 10 reasons why living in California is like no where else in the world.
Beaches: With over 840 miles of coastline, California boasts some of the most beautiful beaches in the world. From Santa Monica to San Diego, there's a beach for everyone.
Mountains: California is home to some of the tallest mountains in the country, including Mount Whitney and Mount Shasta. These natural wonders provide breathtaking views and opportunities for outdoor adventure.
Weather: California is known for its mild climate, with sunshine and clear skies almost year-round. This makes it an ideal place for outdoor activities like hiking, surfing, and biking.
Culture: California is a melting pot of cultures, with a diverse population that includes people from all over the world. This has created a unique and vibrant culture that is reflected in the state's music, art, and cuisine.
Food: California is home to some of the best food in the world, from fresh seafood to farm-to-table cuisine. The state's many farmers markets and gourmet restaurants make it a foodie's paradise.
Wine: California is one of the world's top wine-producing regions, with over 4,000 wineries and vineyards. From Napa Valley to Sonoma, there's a wine for every palate.
Entertainment: California is the entertainment capital of the world, with Hollywood, Disneyland, and Universal Studios all located within its borders. It's no wonder why so many people come here to chase their dreams.
Technology: California is also known for its innovative technology industry, with companies like Apple, Google, and Facebook all based here. This has created a booming economy and plenty of job opportunities.
Sports: California is home to several professional sports teams, including the Los Angeles Lakers, San Francisco Giants, and San Diego Chargers. The state's beautiful weather also makes it an ideal place for outdoor sports like golf and tennis.
Diversity: Perhaps the greatest thing about living in California is the diversity of its people and experiences. From the beaches to the mountains, from the food to the culture, there's truly something for everyone here. It's no wonder why so many people choose to call California home.
Interested in moving to San Diego, Q Homes would love to help you find your perfect home. There's always a good deal somewhere and we promise to do our best to find them for you at Q Homes. Click on the link for our website. www.qhomescarlsbad.com.