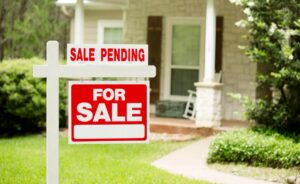 With a short drop in interest rates in February has caused a short rise in pending home sales. Higher interest rates has taken a bite out of the real estate market rising from 3% last year to 7%. this year as the Federal Reserve attempts to slow down inflation. Pending home sales are down 22% from this same time last year but are up 0.8% with the temporary drop in interest rates at the beginning of February. Buyers are extremely sensitive to the higher interest rates as that takes purchase power out of their hands. The recent Bank Failures have forced pressure on the banks bringing interest rates down shortly. This is allowing buyers are very short window to take advantage of the lower interest rates.
Regionally home sales have risen month to month except for the West which showed a decline of 2.4%. The West is the priciest region in the country and is especially sensitive to higher interest rates. The region with the greatest growth is the Midwest and South which are leading the recovery for real estate.
Demand is returning for housing. With a combination of lower interest rates and low supply. It is still very competitive with the shorter listing times, multiple offers and stabilizing interest rates. Buyer demand is still very strong.
Read from CNBC – Click for Article
Interested in moving to San Diego, Q Homes would love to help you find your perfect home. There is always a good deal out there and we promise to do our best to find them for you at Q Homes. Click on the link for our website. www.qhomescarlsbad.com.