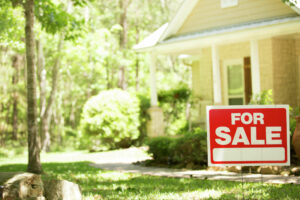 After a year of declining prices, the real estate market is finally showing signs of life with prices beginning to rise again. However, the recovery is not uniform across all regions, with the West experiencing the most significant impact from the peak housing market. In contrast, cities like Miami, Tampa, Florida, and Charlotte, North Carolina, have seen the highest year-over-year gains among the 20 cities surveyed in March.
The rise in real estate prices is particularly notable in Charlotte, which has replaced Atlanta in third place for year-over-year gains. In comparison to the previous year, 19 out of the 20 cities reported lower prices, with Chicago being the only exception, showing a modest increase of 0.4%.
Regional disparities in the real estate market are a significant highlight of the report. According to Lazzara, an industry expert, the Western region has been hit the hardest, with Seattle leading the decline at -12.4% and San Francisco close behind at -11.2%. On the other hand, the Southeast region, including cities like Miami and Tampa, remains the strongest in the country, with a growth rate of 5.4%. In contrast, the West continues to struggle, with a decline of -6.2%.
These regional differences in real estate prices reflect varying economic conditions and factors influencing housing markets. The weaker prices in the West can be attributed to factors such as oversupply and cooling demand, while the Southeast's resilience may be driven by favorable economic growth and population trends.
As the market shows signs of recovery, potential buyers and investors should closely monitor these regional trends and consider the specific dynamics of each area before making decisions. Local market conditions, economic indicators, and long-term growth prospects should all be taken into account to make informed real estate investments.
Interested in moving to San Diego, Q Homes would love to help you find your perfect home. There's always a good deal somewhere and we promise to do our best to find them for you at Q Homes. Click on the link for our website. www.qhomescarlsbad.com.