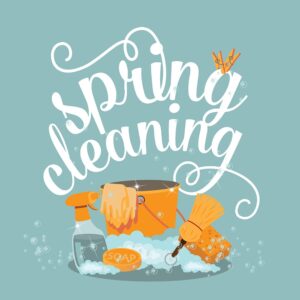 Spring is the perfect time to clean your house and prepare it for the upcoming summer season. Spring cleaning can be a daunting task, but with a few tips and tricks, it can be made easy and enjoyable. Here are some tips for spring cleaning your house and getting ready for summer:
Make a plan: Start by making a plan of action. Decide which areas of your house need the most attention and prioritize your tasks accordingly. Make a checklist of everything you want to accomplish during your spring cleaning.
Declutter: Get rid of items you no longer need or use. This will create more space and make it easier to organize your belongings. Donate, sell or recycle items that you no longer use.
Deep Clean: Clean all the surfaces in your home, including walls, ceilings, and floors. Dust and clean all the surfaces, including baseboards, doors, and windows. Remove any cobwebs, and clean light fixtures and fans.
Organize: Create a system for organizing your belongings. Store similar items together and label storage containers. Use drawer dividers and closet organizers to maximize space.
Kitchen: Clean your kitchen thoroughly. Clean your oven, refrigerator, and microwave. Organize your pantry and cabinets, and get rid of any expired food items.
Bathroom: Clean your bathroom thoroughly, including the shower, toilet, and sink. Replace shower curtains and liners if needed. Organize your toiletries and towels.
Windows: Clean your windows and screens. This will help improve the natural lighting in your home and make it feel brighter and fresher.
Outside: Clean and organize your outdoor living spaces. This includes your patio, deck, and lawn furniture. Make sure your grill is clean and ready for summer cookouts.
HVAC: Check your HVAC system and change the air filters. This will ensure that your home stays cool during the summer months.
Get help: Don't hesitate to ask for help from family members or hire professional cleaners. Spring cleaning can be a lot of work, and having extra hands can make the process easier and more enjoyable.
In conclusion, spring cleaning is an essential part of preparing your home for summer. By following these tips, you can make the process easy, efficient, and enjoyable. Remember to stay organized and focused, and don't forget to ask for help when needed. Get ready to have a great time during the Summer inviting friends and family over to your freshly ready home.
Interested in moving to San Diego, Q Homes would love to help you find your perfect home. There's always a good deal somewhere and we promise to do our best to find them for you at Q Homes. Click on the link for our website. www.qhomescarlsbad.com.