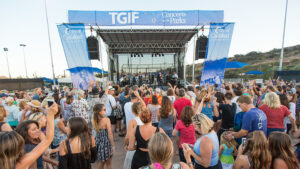 If you're looking for some fun summer musical activities. TGIF Concert Series in Carlsbad has been voted in the top 5 outdoor concert series in the nation in the readers poll in USA Today. It has been running for more than 35 years and offers free, family-friendly concerts during the summer months.
Over the years, the concert series has gained a reputation for featuring top-quality performers from a wide range of musical genres, including rock, jazz, blues, and country. It's also known for its beautiful outdoor venues, which provide a scenic backdrop for the concerts.
Interested in moving to San Diego, Q Homes would love to help you find your perfect home. There's always a good deal somewhere and we promise to do our best to find them for you at Q Homes. Click on the link for our website. www.qhomescarlsbad.com.