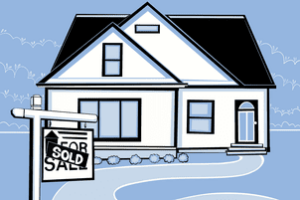 2022 was a challenging year for the Real Estate Market. After coming off of two years of price gains on housing. The market has swung back the other way with the rise of interest rates making it now a buyers market. The opportunity for buyers to pickup a piece of Real Estate at a good price is now upon us. The buyers now hold all the power in the transaction. No longer are we in a in the hot market of quick sales. If your lucky to have capital available have a fantastic opportunity that doesn't come around very often.
For potential home buyers this dip in the Real Estate market is a good opportunity to dip your toes into the market. Prices are down and homes are listing on the market longer than it has for the past several years. But the market won't stay in this way for very long. The Fed has already signaled that they will slow the rising of interest rates by the years end and that will drive up prices. When the market recovers it should have a very strong reaction as people look for signs of recovery of the Real Estate market. For the savvy home buyers who purchase their home prior to this market spike will receive a nice reward in home equity as the market recovers.
Interested in moving to San Diego, Q Homes would love to help you find your perfect home. There is always a good deal out there and we promise to do our best to find them for you at Q Homes. Click on the link for our website. www.qhomescarlsbad.com.