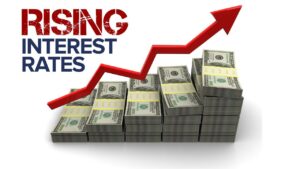 A 0.25% interest rate hike by the Federal Reserve can have a significant impact on your buying strategy, particularly if you are considering making large purchases such as a home or car. Interest rates are a critical factor in determining the cost of borrowing money, and a slight increase in rates can result in higher monthly payments and increased overall borrowing costs.
If you are in the market for a home, a 0.25% interest rate hike can translate to a few hundred dollars more per month in mortgage payments, depending on the size of the loan. This increase in monthly payments can quickly add up over the life of the loan, resulting in thousands of dollars in additional borrowing costs.
Similarly, if you are looking to purchase a car or take out a personal loan, an increase in interest rates can result in higher monthly payments and increased borrowing costs. Even small increases in rates can add up over time, resulting in significantly higher overall costs.
To mitigate the impact of interest rate hikes on your buying strategy, it is important to shop around for the best rates and terms. Consider working with a financial advisor or mortgage broker who can help you navigate the lending landscape and identify the best borrowing options for your unique financial situation.
Interested in moving to San Diego, Q Homes would love to help you find your perfect home. There's always a good deal somewhere and we promise to do our best to find them for you at Q Homes. Click on the link for our website. www.qhomescarlsbad.com.