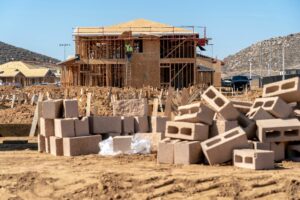 New home sales have risen 1.1% in February continuing to show growth and stabilization in the real estate market. Interest rates dropped at the beginning of February causing a spike in signed contracts with buyers taking advantage of the drop in interest rates. Builders have also reported that signed contracts on yet to build homes has been growing. Builders are going to have to start increasing inventory to meet the growing demand. With limited inventory still a problem prices are still able to grow 2% year over year. Builders are offering more incentives to buyers as well as the ability to buy down mortgage rates with use of their in-house lender.
Click for Entire Article by Diana Olick – Click for Article
Interested in moving to San Diego, Q Homes would love to help you find your perfect home. There is always a good deal out there and we promise to do our best to find them for you at Q Homes. Click on the link for our website. www.qhomescarlsbad.com.