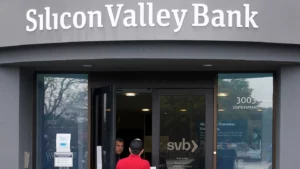 Mortgage Rates Drop
The ripples of the bank failure of Silicon Valley Bank is affecting the 30yr fixed mortgage rates. As the market digests the bank failure. Rates have dropped from 7.05% on Wednesday to 6.57% on Monday.
The Opportunity
This is giving potential home buyers a little more wiggle room in affordability. Purchasing a $500,000 home with a 20% down payment they will find that their potential monthly payment has dropped $128 less than it happen to be last week at a higher interest rate.
The Potential
So what does this result mean for the Market in March. With more buying power at their disposal it may help increase signed contracts as potential home buyers are going to be attracted to lower rates. Rates briefly dropped in January which sparked a surge in signed contracts as home buyers took advantage of lower rates. The result could be same reaction in March as lower interest rates appear but may not last.
The Reaction
Chairman Jerome Powell has already signaled that the inflation has come in hotter than expected in February and that may mean that faster tightening may be necessary. Only time will tell how the market will react with the lower interest rates. Buyers who have the courage to enter the market will find they have much more bargaining power in the negotiations.
Read the full article on CNBD from Diana Olick – Click on Link
Interested in moving to San Diego, Q Homes would love to help you find your perfect home. There is always a good deal out there and we promise to do our best to find them for you at Q Homes. Click on the link for our website. www.qhomescarlsbad.com.