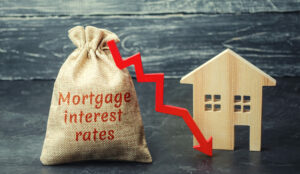 The fallout from the Silicon Valley Bank failure has brought volatility to the market forcing interest rates lower. The short drop in interest rates have seen a spike in mortgage applications as buyers take advantage of lower rates. The rate dropped to 6.71% from 6.79% fueling a bump in mortgage applications to 7% for the week however it is still down 38% from the same time last year.
The volatility has given buyers an opportunity to lock in a lower rate before the Federal Reserve decides to raise it next week. The bank failure has shook the market causing interest rates to take a sharp drop. The question is how long can this last. The Fed has already signaled that they may continue to raise interest rates through the end of the year before pausing or even reversing course. Adding pressure to an already shaky market. But for those buyers who are nimble and have flexibility. This may be a good opportunity to take a advantage in a pause in the market. Market sentiment is still very shaky but that creates opportunity in the market that will disappear quickly as soon as market sentiment begins to rise.
You can read the entire article on CNBC by Diana Olick – Click on Link for Full Article
Interested in moving to San Diego, Q Homes would love to help you find your perfect home. There is always a good deal out there and we promise to do our best to find them for you at Q Homes. Click on the link for our website. www.qhomescarlsbad.com.