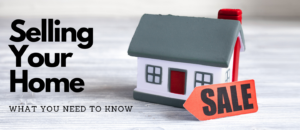 When it comes to listing your home, there are several important things to consider that can help you attract potential buyers and achieve a successful sale. In this article, we'll cover 10 key factors that you should keep in mind as you prepare to list your home on the market.
Location: One of the most important factors that can affect the value of your home is its location. Consider the proximity to schools, shopping centers, and other amenities.
Curb appeal: The first impression that your home makes on potential buyers is crucial. Make sure that the exterior of your home is well-maintained and visually appealing.
Interior condition: The condition of the interior of your home is also important. Ensure that everything is clean and in good repair.
Pricing: Setting the right price for your home is key to attracting serious buyers. Do your research and consult with a professional to determine the appropriate price range.
Marketing: Proper marketing is essential to attracting potential buyers. Use high-quality photos and descriptions, and consider hiring a professional real estate agent to help you get your listing in front of the right people.
Timing: The timing of your listing can also have a significant impact on its success. Consider the current state of the market and the time of year when determining the best time to list your home.
Home improvements: Small home improvements can go a long way in increasing the value of your home. Consider upgrades like a fresh coat of paint or new fixtures to give your home a boost.
Staging: Proper staging can help potential buyers envision themselves living in your home. Consider hiring a professional stager to help you create a welcoming and visually appealing atmosphere.
Disclosure: Be upfront and honest about any issues or defects with your home. Full disclosure can help prevent problems down the line and build trust with potential buyers.
Flexibility: Finally, it's important to be flexible when it comes to showings and negotiations. Being willing to work with potential buyers can help you achieve a successful sale.
By considering these 10 factors, you can help ensure that your home listing is a success and attract the right buyers to your property. Remember to prioritize your SEO keyphrase and density in your online listing descriptions to increase visibility and attract even more potential buyers.
Interested in moving to San Diego, Q Homes would love to help you find your perfect home. There's always a good deal somewhere and we promise to do our best to find them for you at Q Homes. Click on the link for our website. www.qhomescarlsbad.com.