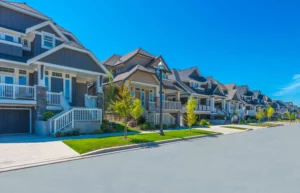 Home listings are exceeding 30 days on the market which are signaling more ability for buyers to negotiate at the table. The real estate market is in a perfect storm of high interest rates and with fears of a recession. Currently there are only 65,000 homes on the market in the US and thats not a lot of inventory. The builders are worry about the capital that will need to be put out in this current market. The market is trying to find a way forward but lower interest & better market sentiment is needed. Regardless of how high interest rates are, they are still historically low and as the Fed eases raising interest rates in the future. That should help to spark a rebound in the multi year downturn of the Real Estate Market.
Read the entire article from CNBC by Diana Olick – Click on Link for Full Article
Interested in moving to San Diego, Q Homes would love to help you find your perfect home. There is always a good deal out there and we promise to do our best to find them for you at Q Homes. Click on the link for our website. www.qhomescarlsbad.com.