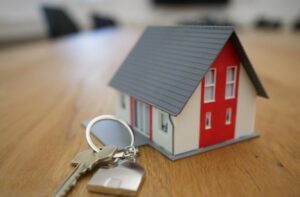 Home prices across the United States are steadily rising due to a shortage of available homes during the peak spring selling season. This has led to a competitive market for buyers, with limited options available and increasing prices. In this article, we will explore the reasons behind this trend and how it is affecting the real estate industry.
The current shortage of homes for sale is a result of several factors, including low mortgage rates, the COVID-19 pandemic, and the lack of new construction. Many homeowners have opted to stay in their current homes rather than sell, causing a decrease in the number of available homes on the market. As a result, buyers are facing increased competition for the limited inventory, which is driving up home prices.
According to recent data, home prices have increased by an average of 10% in the past year alone. Homebuyers who are looking to purchase a home in the near future should be prepared for higher prices, high interest rates and increased competition.
Real estate professionals are working to adapt to the changing market by utilizing digital marketing strategies and increasing their online presence. They are also focusing on educating their clients on the current market conditions and helping them navigate the homebuying process in a competitive market.
In conclusion, the shortage of available homes for sale is causing home prices to rise across the United States. Real estate professionals are adapting to the changing market conditions by utilizing digital marketing strategies and providing education and guidance to their clients.
Interested in moving to San Diego, Q Homes would love to help you find your perfect home. There's always a good deal somewhere and we promise to do our best to find them for you at Q Homes. Click on the link for our website.
www.qhomescarlsbad.com
.