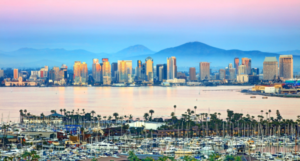 The spring real estate season is upon us with home buyers searching for new homes as the weather gets warmer. But many buyers are facing a triple threat this buying season with high interest rates, low inventory and fears of a recession on the horizon. All of these factors are potentially forcing home prices higher as buyers battle each other for the few listings that are out there. The battle to get a properties are extremely sensitive to interest rates with buyers jumping into the market every time the interest rates drop. Housing closed contracts jumped last month to 14.5% which is a 7 month high from May of 2022. Temporary drop in interest artesian January and December led to the strong contracts number in February.
But challenges remain as low inventory is causing prices to rise and the return of multiple offers for a property. Even with the market having its issues, good properties go into contract quickly as there is not that much to choose from. Many home owners have chosen not to sell because of high interest rates. Even if you can sell your home, you may have to get a high rate interest loan that makes selling less appealing in the current market.
However, with the current fear in the market buyers still have a lot of negotiation power at the table that makes acquiring a property more appealing.
Interested in moving to San Diego, Q Homes would love to help you find your perfect home. There is always a good deal out there and we promise to do our best to find them for you at Q Homes. Click on the link for our website. www.qhomescarlsbad.com.
Click for Full Article @ CNBC – Article