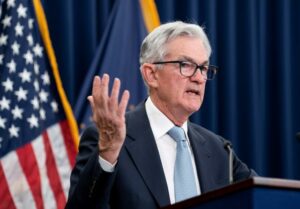 On Wednesday, the Federal Reserve announced that it was raising interest rates by a quarter of a percentage point, marking the second rate hike of the year. The move is expected to have a significant impact on homebuyers, who will now have to pay more in interest on their mortgages.
For many potential buyers, this increase in interest rates could make it more difficult to afford their dream homes. The higher cost of borrowing means that monthly mortgage payments will be higher, which could push some buyers out of the market. Additionally, the slowdown in the housing market that is likely to result from the rate hike could lead to a decrease in home values, further affecting affordability.
Despite the challenges, there are still opportunities for homebuyers in this market. With the right strategy and a willingness to be flexible, it's possible to find a home that fits your budget and your needs. Whether you're a first-time buyer or a seasoned homeowner, it's important to stay informed about the latest developments in the housing market and to work with experienced professionals who can help guide you through the process.
Interested in moving to San Diego, Q Homes would love to help you find your perfect home. There's always a good deal somewhere and we promise to do our best to find them for you at Q Homes. Click on the link for our website. www.qhomescarlsbad.com.