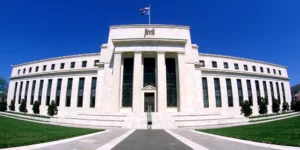 Chairman Powell Speaks
Fed Chairman Powell said that interest rates may stay higher than originally planned if the hot inflation numbers don't come down. They are willing to raise interest rates higher than originally planned to help slow down the economy. "If the data were too indicate that faster tightening is warranted, we would be prepared to increase the pace of rate hikes," said Chairman Powell.
The Affect
The rising interest rates in 2022 have already wrecked havoc on the real estate and mortgage industry. Rates have risen from 3% last year to over 7% in 2023. Making the monthly mortgage for the average buyer higher. Results of raising rates is that it is here to stay and also the level of raising only a quarter point at a time may be short lived.
Staying Vigilante
The next several months will be a big indicator of what the Fed will do for the remaining year. If inflation continues to rise, we can expect higher rates for longer.
Read the full article at CNBC by Jeff Cox – Click on Link for Article
Interested in moving to San Diego, Q Homes would love to help you find your perfect home. There is always a good deal out there and we promise to do our best to find them for you at Q Homes. Click on the link for our website. www.qhomescarlsbad.com.