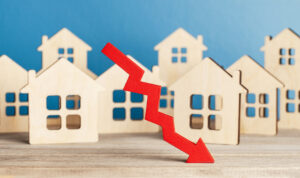 Home prices have been falling for the past 7 months but dropped lower in January due to a short break in rising interest rates. According to the S&P CoreLogic Case-Shiller U.S. National Home Price NSA Index prices fell only 3.8% in January compared to being down 5.6% in December. Interest rates took a short break in January sparking a surge in signed contracts with buyers being sensitive to interest rates.
Interest Rates were around 2% during the covid pandemic and have risen to over 6% as the Federal Reserves tries to dampen down inflation. Regardless of the rise buyers are coming to terms with the the higher interest rates are here to stay as rates become more normalized.
Still a challenge is the low inventory of homes on the market. Even with prices slowing down, the competition to purchase a home is still fierce. Some cities like Miami, Tampa and Atlanta have seen prices grow have grown from 8%-13%. Multiple offers and well as offers above asking price are beginning to return in the hottest markets.
But not all market are rising. Cities like San Francisco (-7.6%), Seattle (-5.1%), Portland, Oregon (-0.5%) and San Diego (-1.4%). They were flat in Phoenix. Real Estate is always a local market and depending where you live affects how the market is seen.
Buyers still have a good opportunity to make a deal on a property. The challenges of higher interest rates, low inventory, and low market sentiment allows buyers to have more negotiation power at the table.
Interested in moving to San Diego, Q Homes would love to help you find your perfect home. There is always a good deal out there and we promise to do our best to find them for you at Q Homes. Click on the link for our website. www.qhomescarlsbad.com.