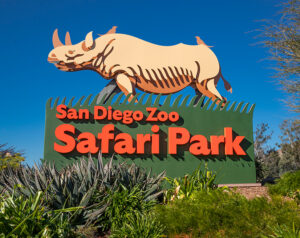 When it comes to summer fun, San Diego is the ultimate destination. With a plethora of attractions and activities, there's something for everyone in America's Finest City. From thrilling amusement parks to stunning beaches and breathtaking hiking trails, San Diego has it all.
If you're looking for an action-packed day, start with a visit to SeaWorld, where you can witness incredible marine life up close and personal. From magnificent killer whales to playful dolphins, SeaWorld offers a memorable experience for all ages. Next, head to LEGOLAND, a paradise for LEGO enthusiasts. This theme park boasts thrilling rides, interactive shows, and impressive LEGO displays that will leave you in awe.
For wildlife lovers, a trip to the San Diego Zoo is a must. Home to over 3,500 animals, including rare and endangered species, the zoo offers a unique opportunity to explore diverse ecosystems. If you prefer a more safari-like experience, San Diego Safari Park is the place to be. Embark on a thrilling safari adventure and encounter exotic animals in their natural habitats.
If amusement parks aren't your thing, San Diego's beaches are second to none. From the bustling Mission Beach to the picturesque La Jolla and the tranquil Oceanside Harbor, there are miles of sandy shores to relax and soak up the sun. Whether you're into surfing, fishing, or kayaking, these family-friendly beaches offer endless entertainment.
For those seeking outdoor adventures, San Diego County boasts a network of scenic hiking trails. Explore the coastal trails and admire the stunning ocean views, or venture into the mountains for a picturesque hike. The county's natural beauty will leave you breathless.
In conclusion, San Diego is a summer paradise with a multitude of attractions and activities. Whether you're visiting the world-class amusement parks like SeaWorld and LEGOLAND, enjoying the pristine beaches, or exploring the scenic hiking trails, there's no shortage of fun in America's Finest City. Plan your summer getaway to San Diego and create lifelong memories.
Interested in moving to San Diego, Q Homes would love to help you find your perfect home. There's always a good deal somewhere and we promise to do our best to find them for you at Q Homes. Click on the link for our website. www.qhomescarlsbad.com.