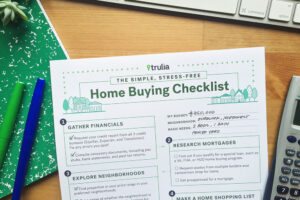 When you're buying a home, it's important to consider a variety of factors to ensure you make an informed decision. From the location and size of the property to its condition and price, there are many variables that can influence your buying decision. In this article, we'll discuss some of the most important things to consider when buying a home, so that you can make the best choice for your needs and budget.
First and foremost, you should think carefully about the location of the property. This includes factors like the neighborhood, proximity to schools and amenities, and accessibility to transportation. It's important to choose a location that meets your specific needs and preferences, whether that's a quiet suburb or a bustling city center.
Next, you'll want to consider the size and layout of the property. This includes the number of bedrooms and bathrooms, as well as the overall square footage and floor plan. You'll want to choose a property that offers enough space for your family and any future growth or changes.
Another important consideration is the condition of the property. This includes the age of the home, any necessary repairs or renovations, and the overall quality of construction. You'll want to choose a property that is in good condition and requires minimal maintenance or repairs.
Finally, you'll want to think about the price of the property and your budget. This includes the overall cost of the home, as well as any associated fees and expenses like closing costs and property taxes. You'll want to choose a property that fits within your budget and offers good value for your investment.
Overall, buying a home is a complex and multi-faceted process, and it's important to carefully consider all of the factors involved. By taking the time to think through these considerations and work with a knowledgeable real estate agent, you can find the perfect home for your needs and budget.
Interested in moving to San Diego, Q Homes would love to help you find your perfect home. There's always a good deal somewhere and we promise to do our best to find them for you at Q Homes. Click on the link for our website. www.qhomescarlsbad.com.