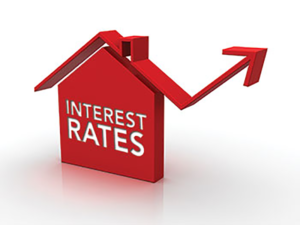 The real estate market has seen a steady rise of interest rates from the low of 2.65% to its current rate of 7.13% for a 30yr fixed rate mortgage. As interest rates have fluctuated over the last 2 years buyers have had a rollercoaster ride in purchasing power of homes from extremely low to extremely high. A survey of homebuyers believe 62% of buyers believe that interest rates should be below 5%. The historical average interest rate from 1971 is 7.1% with a high of 18% in the 1970's. Even with interest rates on a rising trajectory over the last 2 years it is far below the double digit interest rates of the 70's.
Still a big factor of rising real estate prices is the lack of inventory is down year over year. 90% of outstanding mortgages are below 5% and 70% outstanding mortgages are below 4%. Creating a situation where homeowners may feel stuck where they are as they are reluctant to sell their homes and be forced into a higher interest rate mortgage of a new home. However homebuyers are obviously very sensitive to the interest rates as lower rates give more purchasing power to buyers. Even with high interest rates we still see a surge in mortgage applications whenever there is a temporary drop in interest rates.
One of the biggest challenges is the lack of inventory as the spring real estate season begins. Many homebuyers begin the process of purchasing a home in the spring allowing the summer for moving and settling in by the fall as school starts. This lack of inventory in some markets are creating a fierce environment in which good properties are still receiving multiple offers which puts pressure on rising prices.
Interested in moving to San Diego, Q Homes would love to help you find your perfect home. There's always a good deal somewhere and we promise to do our best to find them for you at Q Homes. Click on the link for our website. www.qhomescarlsbad.com.
Full Article at CNBC – Article