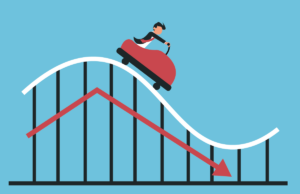 The recent bank volatility has cause interest rates to temporarily drop causing a short spike in mortgage applications. Applications rose 2.9% for the week but is overall down 35% from this time last year. Refinance loans also got a short boost 5% increase in applications but is also still down 62% from the prior year. Most home buyers have refinanced at a lower interest rates and have no real reason to refinance into a higher loan. Most are choosing to opt for second loans rather than to refinance to tap equity in their homes. Buyers are extremely sensitive to interest rates as it affects their purchase power for a home. Any drop in interest rates causes a temporary spike in mortgage applications. The unsettling feeling in the market is a good time for brave buyers to enter the market as they have more negotiation power with sellers that are nervous. As confidence reenters the market sellers will become harder to negotiate with. So take advantage of the uneasiness of the market for negotiation.
Read the entire article at CNBC – Full Article
Interested in moving to San Diego, Q Homes would love to help you find your perfect home. There is always a good deal out there and we promise to do our best to find them for you at Q Homes. Click on the link for our website. www.qhomescarlsbad.com.