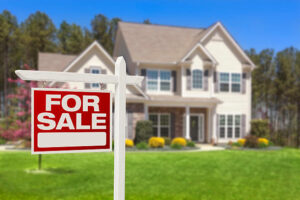 Preparing your home for sale can be a daunting task, but it's an essential step to ensure that you get the best price possible. Here are some of the best things you can do to prepare your home for sale:
Declutter and depersonalize: Clear out any unnecessary items and personal items such as family photos and heirlooms. This helps potential buyers visualize themselves living in the space.
Deep clean: Make sure your home is clean from top to bottom. This includes dusting, vacuuming, and cleaning bathrooms and kitchen appliances. Consider hiring a professional cleaning service to ensure your home is sparkling clean.
Repair and replace: Fix any broken or damaged items such as leaky faucets, cracked tiles, and broken windows. Also, replace any outdated or worn-out fixtures, such as light fixtures and hardware.
Enhance curb appeal: The exterior of your home is the first thing potential buyers see. Make sure your yard is well-maintained, and consider adding some potted plants or flowers to enhance your home's curb appeal.
Neutralize colors: If your home has bold or bright colors, consider painting walls a neutral color. This helps potential buyers focus on the home's features rather than the wall color.
Stage the home: Rearrange furniture to make rooms appear more spacious, and consider adding some decorative touches such as throw pillows and artwork. A professional stager can help you make your home more attractive to potential buyers.
By following these tips, you can make your home more appealing to potential buyers and help ensure that you get the best possible price for your property.
Interested in moving to San Diego, Q Homes would love to help you find your perfect home. There's always a good deal somewhere and we promise to do our best to find them for you at Q Homes. Click on the link for our website. www.qhomescarlsbad.com