The continued slowing sales of existing real estate continues to 12 months of slower sales.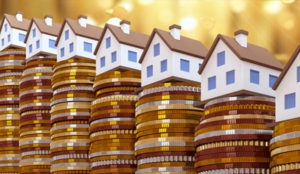 The rise of interest rates have continued to affect the real estate sales to the slowest level since 2010. While this may seem like bad news. It is an opportunity for potential buyers to purchase a piece of property at a better price than over the last several years. The effects of low interest rates over the last several years has spiked the prices of homes all over the United States to unprecedented levels in a very short time. But now the pendulum is swinging the other way giving buyers the ammunition to negotiate a better deal for themselves. Gone are the days of buying unseen or paying over the asking price. Buyers now have the power to negotiate and get incentives to close the deal. Homes are sitting for a longer period of time creating anxiety for sellers as they compete against other for sale properties. This opportunity gives buyers much more leverage in negotiating a good fair deal.
Interested in moving to San Diego, Q Homes would love to help you find your perfect home. There is always a good deal out there and we promise to do our best to find them for you at Q Homes. Click on the link for our website. www.qhomescarlsbad.com.