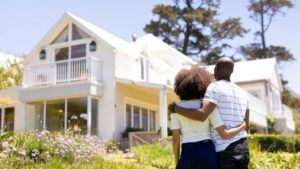 Buying a home is one of the most significant investments that most people make in their lives. It's an exciting experience, but it can also be overwhelming. There are many things to consider when you're preparing to buy a home, from your budget to your lifestyle. In this article, we'll discuss ten things to look for when you're getting ready to buy a home.
Location: The location of your home is essential. Look for a location that meets your lifestyle needs and is close to amenities such as schools, shopping centers, and parks.
Budget: Determine your budget and stick to it. Don't forget to factor in additional expenses such as closing costs, property taxes, and home insurance.
Size: Consider the size of the home you need. Do you need a large house for a family, or is a smaller house more suitable for your needs?
Condition: The condition of the home is also essential. A home inspection can help identify any issues that need to be addressed before buying.
Layout: Consider the layout of the home. Does it meet your needs? Is it functional and easy to navigate?
Outdoor space: If you enjoy spending time outdoors, consider the outdoor space of the home. Is there a yard or patio for entertaining?
Resale value: Even if you're not planning to sell your home in the near future, it's important to consider the resale value. Look for a home in an area with a history of steady property appreciation.
Neighborhood: The neighborhood is also important. Look for a neighborhood with low crime rates, good schools, and a sense of community.
Energy efficiency: Consider the energy efficiency of the home. Look for a home with energy-efficient features such as insulated windows and doors, a programmable thermostat, and energy-efficient appliances.
Homeowners association: If the home is part of a homeowners association (HOA), review the HOA rules and fees. Make sure you're comfortable with the regulations and fees before buying.
In conclusion, buying a home requires careful consideration. By keeping these ten things in mind, you can make an informed decision and find a home that meets your needs and budget.
Interested in moving to San Diego, Q Homes would love to help you find your perfect home. There's always a good deal somewhere and we promise to do our best to find them for you at Q Homes. Click on the link for our website. www.qhomescarlsbad.com.